Brampton's Top-Rated Website Design Company
We Craft Visually Stunning & Affordable Web Designs
Wish to develop an appealing website for your business? Is your website failing to generate enough sales? Don't worry, our talented Brampton web design experts at GlassMedia are here to help you. We are a reputed website design Brampton agency in Brampton that is proudly assisting both small and large businesses in realizing their dream online goals with a mobile-friendly website.
We excel in designing responsive, secure and search engine friendly WordPress websites to attract your target audience. Beautiful yet unique! This is what we develop. Being a leader in web design Brampton, we craft lead converting and engaging WordPress websites and online e-stores to help sell your services and products easily.
Brampton Web Design Portfolio
Thrive with a Beautiful & Engaging Website
Our Web Design Exceeds Expectations & Meets Business Goals
View Piortfolio
Brampton Web Design Services For Your Business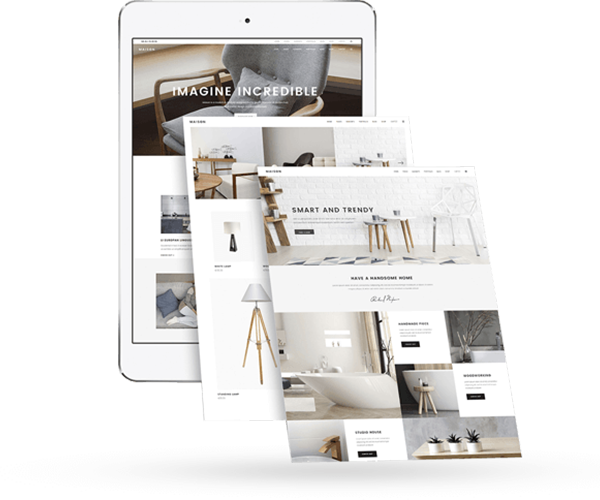 Customized & Affordable Online Branding/Marketing Solutions
We'll Bring Your Ideas To Life!
Web Design Company Brampton
We promise that a website designed by GlassMedia will perfectly convey your business's image and delivers your message in a compelling way. We listen to our clients carefully to have a clear idea of their online goals. Our Brampton web design experts can help create a website that not only looks great but performs well without compromising with the needs of both you and your potential audience. We are your one-stop choice for web design in Brampton.
Testimonials
Lazaro Hudgins
2022-09-21
Working with Glass media was a great fit. They are knowledgeable, professional, and very responsive.They helped me make difficult decisions (templates, plugins) for my website by providing me the right balance of information to consider.They built my website quickly and I think they managed to balance my expectations for look and feel with the right technical decisions.
I have been dealing with gary for the past 3 years from glass media brampton comapny and it has been great experience. I have worked with multiple marketing companies in the past and gary has been better then anyone I've dealt with. He is very prompt at replying, has great communication and works hard to market my own comapny. Highly recommend him and his team for any small or big business.
We hired Glass media brampton to design our new dental website. Gary and his team were easy and wonderful to work with and very responsive. Professional, creative, clean design and most importantly brought our vision to realty. Looking forward to do SEO work on our website. Highly recommend the work !
Highly recommend the services of GlassMedia. They helped me to rebuild my lost website. They are the go to team for your website needs.
Great Work.
My experience with the GlassMedia was great. They did everything very well and deliver the project on time. I will definitely recommend them to others. Thank you so much guys for such good work.
GlassMedia is a professional website design team in Brampton, they designed a creative website for our business. The team is very supportive to do changes or updation on website and I am very happy. Highly recommended.
Our website looks amazing and performs smoothly. The development team is very professional and responsive. The guys kept us informed at every step of the way and delivered what we expected.
Latest Blog Posts
Our News
News from our company
Why GlassMedia?
GlassMedia is synonymous with digital success. We are the leading name in website design Brampton and development services in Brampton.
Affordable Web Design
Free Website Maintenance & Support
No Upfront Payment
No Contracts or Obligations
Optimal Security Standards
Updated Web Standards
Adwords Certified Professionals
Delivery within Time & Budget
Customized On-Page SEO
SEO Masterminds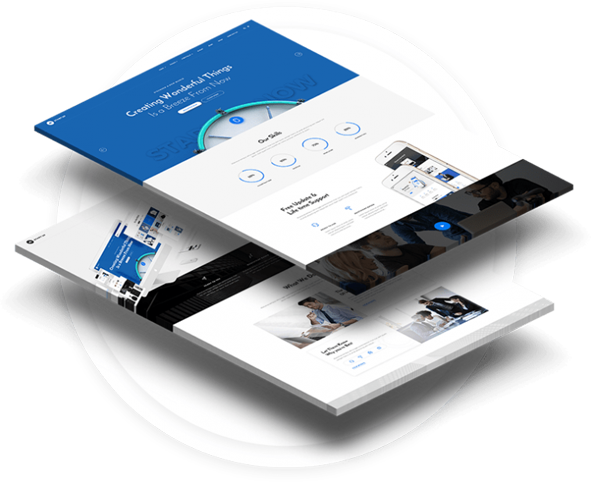 Our Brampton Web Design and Development Process
Unleash the Power of Innovative Web Solutions in Brampton to Amplify Your Online Presence
At Glass Media, we specialize in empowering businesses with cutting-edge web design and development services in Brampton. We have perfected a streamlined process that seamlessly integrates creativity, technical expertise, and an in-depth understanding of the local market.
We believe in the power of collaboration and innovation to help you thrive in the competitive online landscape. With our web design Brampton and development process, we can transform your online presence and help you stand out. Explore the possibilities and unlock your digital potential with us.
Discovery and Strategy
We kick off the process by diving deep into your business objectives, target audience, and market landscape in Brampton. By comprehending your distinctive value proposition and analyzing the competition, we establish a solid foundation for creating a customized web solution that caters to the unique needs of your audience in Brampton.
Planning and Wireframing
Next, we translate the gathered insights into a comprehensive plan. This plan outlines the project scope, milestones, and deliverables, ensuring a clear roadmap for success. Next, we progress to the development of wireframes, which serve as visual depictions outlining the structure and design of your website.
Design and UI/UX
Our creative website design Brampton team takes the wireframes and transforms them into visually captivating designs that align with your brand identity. With an emphasis on user interface (UI) and UX, we create immersive experiences that leave a lasting impact.
Development and Coding
After receiving approval on the design, our proficient developers utilize cutting-edge web technologies to bring it to fruition. We adhere to industry best practices to ensure a responsive, fast-loading, and optimized website.
Content Creation and Optimization
Content Creation and Optimization
Compelling and optimized content is crucial to engaging your Brampton audience. Our web design agency Brampton content team collaborates with you to craft persuasive copy that reflects your brand voice and resonates with your local customers.
Testing and Quality Assurance
Testing and Quality Assurance
In preparation for the launch of your website, we conduct comprehensive testing and quality assurance to ensure a seamless user experience. We conduct thorough cross-browser and device compatibility tests, validate forms, and verify the functionality of all pages to guarantee optimal performance in the Brampton market.
Deployment and Launch
With the testing phase successfully completed, we assist you in deploying your website to a reliable hosting environment. Our web design company Brampton team ensures a smooth launch, assisting with essential elements such as analytics tracking and search engine optimization (SEO) configurations.
Ongoing Maintenance and Support
Ongoing Maintenance and Support
Our dedication to your success goes beyond the website launch. Web design services Brampton experts provide ongoing maintenance and support services to keep your website secure, up-to-date, and performing optimally. From regular backups and security updates to content updates and technical assistance, we are your trusted partner in maintaining a strong online presence in Brampton.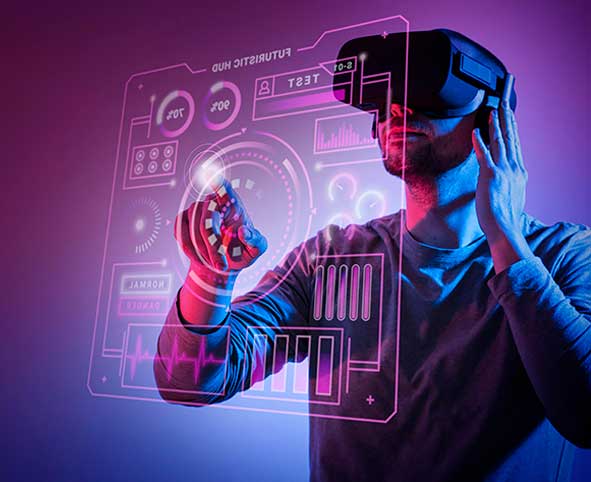 Vision – Innovation – Visibility
At Glass Media, we foster a culture that celebrates and cultivates creativity. We believe in encouraging fresh ideas, embracing diverse perspectives, and exploring innovative techniques to enhance our problem-solving capabilities. Our extensive array of services includes responsive Brampton website design, website development, mobile applications, graphic design, branding, digital marketing, and SEO. We prioritize open and honest communication, particularly when addressing challenging topics, and we wholeheartedly respect and value the diversity of opinions within our team.
When it comes to web solutions in Brampton, look no further than us. At Glass Media, we excel in creating platform-independent websites with seamless execution. Entrusting your web project to Glass Media ensures a smooth and successful journey from start to finish. We pride ourselves on surpassing performance expectations while meticulously understanding our customers' unique requirements. With our unparalleled experience and expertise, we transform their goals and concepts into exceptional digital experiences, tailored specifically for Brampton's dynamic landscape.
Unveiling the Reasons to Collaborate with Us
GlassMedia is synonymous with digital success. We are the leading name in website design and development services in Brampton.
Delivering High-Performance Web Solutions
Our website design Brampton expert team crafts visually stunning and user-friendly websites that go beyond aesthetics. We prioritize creating high-performance solutions that drive tangible results for your business.
Digital Marketing Expertise
We excel in crafting tailored strategies that drive tangible results. With our expertise and passion for staying ahead of the curve, we navigate the ever-changing digital landscape to elevate your brand.
Affordable Prices
We bring you the finest array of cutting-edge technologies for e-commerce development and online marketing services in Brampton. We offer all services at a highly competitive price.
Responsive Design
Embrace responsive design with us and stay ahead of the curve in the digital realm. We empower your audience to engage with your brand effortlessly, regardless of the device they choose.
Frequently Asked Questions
What is the difference between web design and web development?
Web design focuses on the visual aspects and user experience of a website. It involves designing the layout, color schemes, typography, and overall aesthetics. Web development, on the other hand, involves the technical implementation of the design, including coding, programming, and functionality development. It brings the design to life and ensures the website functions smoothly.
How long does it take to design and develop a website?
The timeline for designing and developing a website depends on various factors, such as the complexity of the project, the number of pages, features, and customization requirements. Simple websites can be completed within a few weeks, while larger and more complex projects may take several months. During the project planning phase, a timeline will be established based on your specific requirements.
Do you offer responsive design for mobile devices?
Yes, we prioritize responsive design to ensure that your website is optimized for mobile devices. Responsive design allows the website layout and content to adapt seamlessly to different screen sizes and resolutions. This provides a positive user experience and ensures that your website is accessible and functional across various devices, including smartphones and tablets.
Can you help with website maintenance and updates?
Absolutely! Our offerings encompass ongoing website maintenance and support services aimed at keeping your website up-to-date, secure, and optimized. Whether you need content updates, security patches, or technical assistance, our team is here to provide timely support and ensure your online presence remains robust.
How long does it take to complete a project?
The project timeline can vary depending on the scope, complexity, and requirements of the project. We work closely with you to define clear milestones and deadlines to ensure efficient project management. We strive to deliver high-quality results within a reasonable timeframe while maintaining open communication throughout the process.
Can you optimize my website for search engines?
Yes, we provide search engine optimization (SEO) services to improve your website's visibility in search engine rankings. Our team of SEO experts conducts comprehensive keyword research, optimizes on-page elements, develops compelling content, and implements strategic measures to enhance your website's organic traffic and strengthen your online presence.
Can you integrate e-commerce functionality into my website?
Absolutely! We specialize in developing e-commerce websites and can integrate secure payment gateways, shopping carts, inventory management systems, and other essential features to support online transactions. We will work closely with you to understand your specific requirements and create a seamless and user-friendly online shopping experience.
What ongoing support and maintenance do you provide?
Our commitment to your website's security, up-to-date functionality, and optimal performance is reflected in our ongoing support and maintenance services. This includes regular software updates, security patches, website backups, and technical assistance. We can also provide content updates, feature enhancements, and performance optimization to keep your website running smoothly.
How much does web design and development cost?
The cost of web design and development depends on factors such as the scope of the project, the complexity, features, customization, and additional services required. We provide customized solutions based on your specific needs and budget. During our initial consultation, we will discuss your requirements and provide a transparent pricing structure tailored to your project.