If you're running an online store, you'll need to know about the worlds most powerful eCommerce plugin – WooCommerce. It is a free eCommerce plugin that enables you to convert your simple WordPress site into an amazing eStore. It provides a wide extension that will improve the shopping functionality of your website and make more sales.
At GlassMedia in Brampton, our team of expert developers helps you speed up your digital store. Our professionals have expertise in creating an online store and they are providing excellent solutions from planning, designing, development to payment processing. They have a great understanding of Woocommerce plugin.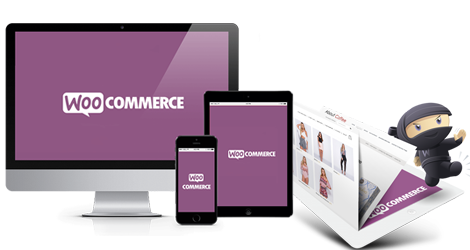 Need a Powerful Next-Gen eCommerce Plugin?
Why Woocommerce Plugin?
WooCommerce is a free WordPress plugin provided by Woo Themes to build an ecommerce website. It is an open source platform serves users with extensive features, making a website perfect for startups.
Open Source: WooCommerce is 100% free and an open source which allows you to create an attractive online store or ecommerce website.
Mobile Friendly: By developing a website with the use of this plugin you are ensure that your products work great on mobile, desktop or laptop.
Sell anything and anywhere: It does not matter what products you want to sell. You are able to set up a WC online store to sell across the world.
Scalability: It allows you to track the performance of your ecommerce website with monthly reports and product category reports.
Secure: It is totally secure. The great thing about it that it is regularly updated. You don't need to think about security issues.
How Do We Do It?
After hiring our professionals to create your ecommerce website, you are able to get an updated ecommerce framework for your new business to increase profitability. We offer all services for online store design and development services at reasonable prices. Our professionals provide the facility to update the latest theme and plugin versions.
GlassMedia is the largest and the leading WC development company in Brampton. We have been serving our customers from the last many years. All our quality services available at very affordable prices. We always try to deliver services that you want.
Our Range of Services
24/7 WC development assistance
Migration to WC platform
Adept developers who are committed to excellent work
Upgradation of WC versions
Affordable development services
WC integration
Boost Sales with Amazing WooCommerce Stores!