Get More Targeted Traffic & More Sales in Less Time
Studies show that around 95% visitors of your site leave without taking any action and around 60% of shoppers add a thing or two in their shopping carts but never check out. In such a scenario, it is required to implement some effective strategy to bring those "ready-to-act" people back to complete the sale process.
But the question arises is – How? This is where Google Remarketing enters.
Get More Targeted Traffic & More Sales in Less Time
Google Remarketing is an effective way to reconnect with the visitors who have visited and encourage them to buy your product or service. This way you approach to your targeted audience who are willing to make a purchase. Here a little efforts can make a great difference and transform visitors into certified buyers.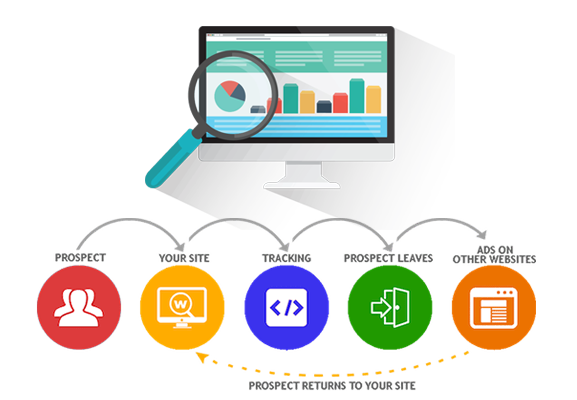 Call us for a complimentary consultation
Advantages of Google Remarketing
Connect to people who have interest in your services/products.
Get more exposure for popular products.
Reach out to previous visitors.
Boost your conversion rate.
Get more return-on-investment.
Google Remarketing Process
Whenever a visitor visits your website, Google adds a cookie to their browsers. So, while they switch to some other site, Google displays your advertisement on these Google Display Network (GDN) websites. The message is customized as per their needs encouraging them to finalize the sale. Remarketing lists include:
New visitors on the website.
Users who left the checkout page.
People who have bought a particular product.
Visitors who have browsed more than 5 pages.
All visitors to your website.
Users who opt for email campaigns.
Visitors who stay on your website more than 3 minutes.
How GlassMedia Makes A Difference
Here at GlassMedia, our marketing experts create ads as per the preferences of the visitor. More products and services are exposed to enhance the chances of sale.
Our Google Remarketing experts in Brampton handle every detail of your campaign right from the research part to creating eye-catching ads. We keep an eye on your campaigns and do the necessary changes to maximize your return on investments.
Low Cost but High Conversion Rate: Google Display Network's CPC is cost-effective and deliver the most desired results in less time.
Customized & Engaging Banner Ads: We create appealing ads to compel people who are on the verge of making a purchase.
Target the Right Audience: GDN ensures precise targeting. You are presented in front of the right people for maximum ROI.
Comprehensive Reporting: Our professionals keep everything transparent. We provide the clients with comprehensive report and results.
Interested in our Google Remarketing Services?