Every eCommerce business begins with the aim to interact with the maximum customers and grow business rapidly. On the other hand, with the advancement in technology, almost everyone has become able to create an estore. This is the turning point where you have several companions dealing with the same products and services.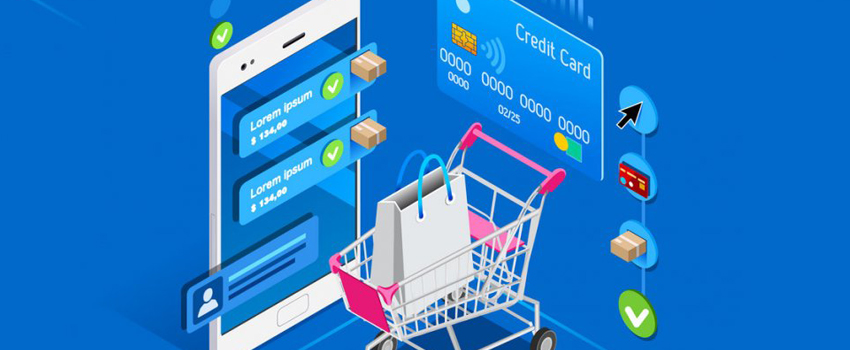 Thus, the competition becomes tougher, and you have to think out of the box to stay one step ahead of the competitors. Well, you want to grow your e-commerce business and here are some simple hacks to drive up your business sales and revenue.
Consider Your Homepage Design

Have you designed a homepage that converts? A homepage is crucial for your e-commerce website, so it should be designed paying utmost attention and keeping the customer requirements in your mind. It should answer why people should choose you. Hence, give complete information to your site visitors about your products and services. Put the below things in your site homepage.

User-friendly design and layout
Powerful and compelling marketing message
Informative and engaging content
Relevant and attractive images/videos

Use Security Badges

Too many estore are available, but people will choose the one who provides secure checkout. So, make sure have trust badges associated with SSL or secure sockets layer which also helps you build a reliable customer relationship.

Do Guest Blogging

Content marketing is the key to the success of any website as it helps to deliver vast information about your product and services. Post the blogs related to your product industry and get more leads. It is one of the simplest and effective ways to get a better position in search engine results.

A/B Split Testing

An e-commerce business can't operate profitably without A/B split testing, and regular A/B test empowers your efforts and provides the best solution possible. Also, test the frequency of chatbot prompts, emails and various pop-ups. Even, you should check all aspects of your eshop to improve everything that is available on your estore. Testing can ensure that you are running the best marketing tool to stands out in the competition.

Add Feedback Options

Customer feedback plays a dual role in running an e-commerce business. When you provide an option to your customer to express their satisfaction and frustration about your eshop services, you are establishing a source to find what you need to improve and appreciate in your services. You can implement your customer's feedback in making your services better. On the other side, approx 80% of people believe in the review and rating of the product before making a final purchase from you. A positive review can significantly improve the conversion while negative do opposite to this. Pay attention to your customer's review to rectify the issues and improvements in your site and services.

Prioritize Your Customer Retention

Most of the time, your customers show interest in your products, but they like to shop around and prefer to do more research on the products. Over time, the customer may forget your product, but you can remind them by retargeting. Drop cookie into your customer's web browsers to remember them land back to your estore rather than going to your competitor site.

Use Referral Marketing Programs

Making your customers your brand ambassadors is an excellent way to build trust among new users. Moreover, you can make your products and services more attractive with the help of affiliates and influencers. In a competitive environment, making someone validate your products will be beneficial especially in the case of a niche market. When you create an affiliate program or use referral marketing, you can get the attention of users and make them trust your brand.

Add Live Chat To Your Website

A more significant benefit of live chat is, it prevents customer loses. It even covers the gap between they send you a query, or you solve their issues. This gap increases the risk of losing your customers. Through the live chat, your eshop users can connect with you immediately, and you can retain them to deal with you. Take a look at how it works:

32% of eshop visitors use live chat before making a final deal.
Using live chat, you can convert your site visitor into your buyer.

Offer Discounts & Incentives

Discount offers and coupons are the most powerful marketing tool. Over 95% of people see the pricing and shipping information before making the purchasing decision. Mention the product price along with discount offers which will be beneficial to:

Clear out the 'difficult to sell' stock.
Allow wholesalers to purchase at low rates.
Generate conversion rates and maximize sales.
So, by implementing the tips as mentioned above, you will see a magical turn in the conversion, sales, revenue and in the overall profit of your e-commerce site. After establishing an e-commerce site, make sure to grow your business in scalable, measurable and sustainable ways.
To know more about how to grow your e-commerce business, contact us at GlassMedia. Our team of trained e-commerce web designers and developers in Brampton help your business to increase maximum profits.