An effective website is of no use if it is not able to rank in search engines. SEO is necessary to drive quality traffic, boosting your brand's equity and to lend success to your online business. Making a beautiful website, adding unique content and attractive graphics will be a waste of time, if it is not visible to audience in a search query. Though SEO rankings keep on changing, its necessary to post quality content regularly on your site to maintain your rank.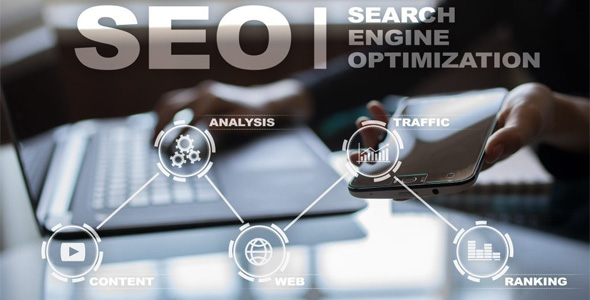 Tips which can help your website to rank better are:
Social Content Will Gain Eminence

Almost every website uses social media to improve rankings. Social media content indexed on Google, Bing and Yahoo can act as an SEO strategy to remove the difference between web and personalized web. Creating a website is not enough. Make it popular by designing a Facebook, Twitter or a LinkedIn page for your company.

Videos Will Still Rule

You can improve your ranking by posting videos on your webpage. Videos can help to gain 50 times better page ranks in Google as compared to plain, static text results. The only way to appear in the search engine pages is by uploading relevant videos on You Tube or your website. It is important that Google should find your video content, index it and display it whenever specific keywords are entered for search request.

Mobile Optimization is Crucial

Mobile audience is on constant rise as mobile Internet can be instantly accessed from anywhere. It is important that your website should be mobile friendly. Mobile optimization is necessary if you want your site to work effectively on all platforms. Google algorithm ensures that sites which are mobile optimized get a higher ranking.

Voice Search Function

A new emerging trend is voice search. This is a convenient and multitasking search method. It is becoming famous as it removes the worry of typing keywords. Almost all mobile devices comes with voice search functions. Cortana, Siri are few of artificial intelligence tools. For better ranking, make sure your content is visible through voice searches by use of keywords. Voice search is preferred while searching for directions.

Local SEO to Become Prominent

This trend is going to increase in the coming years. Local SEO is likely to gain power thus, forcing even large businesses to focus on the local audience. You need to specify name of your business, address, location with Google so that it can show you up whenever a search related to your business is done near to your location. Your listing in local searches can increase your ranking tremendously as well as consumer engagement with your business will get better.
These were the most effective SEO tips to get top ranking in search engine results . Glass Media is a leading web design, SEO and app development firm in Toronto which develops mobile as well as web applications and also works efficiently to make your websites rank better in Search Engine Optimization.