PPC campaigns require the strategies to use different powerful tools offered by Google AdWords. Initially, you may feel it is a daunting task to boost the clicks and conversion rate. But, you need not worry as there are so many ways that can help to drive the traffic and improve sales.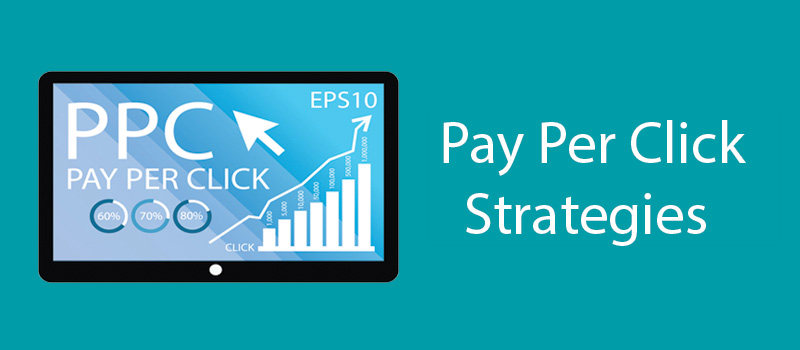 Google is continuously providing the new tools and refining the older one to boost the arsenal. The use of PPC strategies mostly depends on the kind of business you are dealing for and on the goal you would like to achieve. Due to becoming an increasingly competitive business place, it has become important to use the tools made to stay ahead of the others. In order to navigate this field, below are the three PPC strategies to help you in improving your business.
Target Outranking Share

With the help of Target outranking share, one can aim at the particular competitor who has already secure top ranking for a subset of keywords and efforts to compete again them. Target outranking share is a part of a flexible strategy that helps you to modify your bid on the basis of keywords, competitors ranking in auction insights and how often you need to outrank the competition. You can set the target outranking share in the shared library under the bid strategies. Remember, it can take up to 7 days for the strategy to get run and it is updated once in a day.

Location Bid Adjustments

Location bid adjustment turns out to be beneficial for the businesses aspiring for the physical visit to their store, location or local campaigns. Using this strategy, you can work for the maximum visibility of customers in a specific location by improving your bids for ads displaying to the users in that particular area. Then, you will get the ability to decrease or increase the bids of all your targeted areas by the percentage. Remember to spend some time to analyze your data by using the dimension reports to know how your campaign works in different geographic areas.

Conversion Optimizer

When you are seeking for the steady cost per conversion average the conversion optimizer will be best for you. The conversion optimizer is a strategy that works by setting up a target cost per click at the campaign level. Then, Adwords takes your historical conversion data to optimize your bidding strategy to access targeted average. In order to use this feature, you will have to get at least 15 conversions in the 30 days. A good technique to accurately adjust the AdWords, your bids should meet the target.

Re-Marketing Lists For Search Ads

Re-marketing list allows the users to increase bids to test the results for the customer who has shown interest in your purchase or website before. You can now set a bid adjustment on the basis of customer previous behavior on your site. If they bought at least one item then you can increase your bids in other campaigns to promote relevant products or accessories, they are interested to buy.

Call Extensions And Tracking

Local business often takes benefit from this useful strategy to target the people who likely call them for direct deals or search queries. Using call extensions, you can add a click-to-call button in your site to make your deal directly. Moreover, you can track customer who make calls from your website via website call conversions.

Negative Keywords

The useful keywords target your ads to be shown for relevant searches. But, with the help of negative keywords, you can prevent your ads from being triggered at the specific place you don't want it to be. It is beneficial to target the most interested customer, increase your ROI and save your time. Free, Jobs, Training are some of the negative keywords that are likely utilized to buy any product or services. But, the keywords such as opinions or review can be useful as they lower the rate of window shoppers.

Dynamic Keyword Insertion Ads

Using the DKI (Dynamic Keyword Insertion) you can create one single ad that will update on the basis of users search query and targeted keywords in your ad group. The DKI has many benefits as well as some drawbacks, but it all depends on how well you implement or maintain it. On the other side, you can use the personalized ads that appear for every search query, increase CTR & quality scores and improve account performance. In case you are unable to set up the DKI ads in a correct way, you may harm your account. Like other strategies, the DKI ads need testing time and effective organization.
When you are engaged in the online business, remember that some strategies might work wonderfully or some may unable to provide success. You can do experiments with different approaches, but don't think to abandon too quickly. To make your PPC ad campaign successful you can also approach leading digital marketing company in Brampton such as Glass Media. We have a team of experienced and certified professionals who support our clients from creating ad campaigns to take it towards the success using all strategies.