Having multiple websites and monitoring them regular is a challenging task. This is because numerous sites you need to update plugins & themes and keep it tracking for everything from regular updates to backup. Fortunately, there are some tools for WordPress websites to handle this specific issue easily.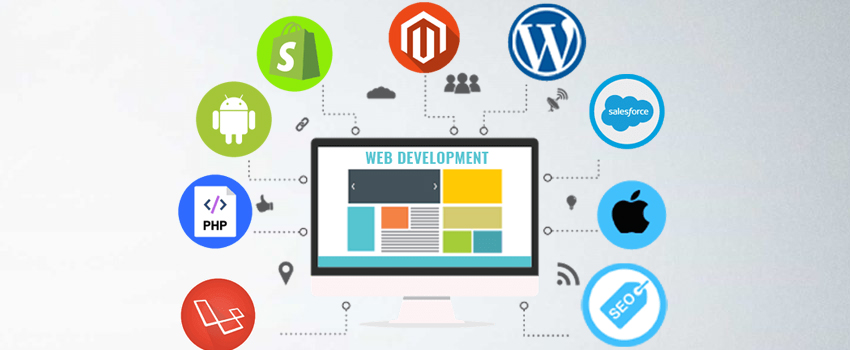 Here, you will find the simple solution to utilize multiple websites on a single platform, and these tools allow you with complete access to all sites from a single interface.
Tools To Manage Multiple Sites On The Same Platform
Infinite WP

This is one of the powerful plugins with several tools to manage many WordPress sites efficiently. Infinite WP is one of the premium tools for distinct tasks such as site security, maintenance, analytics and reporting. Moreover, it allows you to quickly update all your themes and plugin with a single click. It immediately takes the backup and restores data.

Its centralized dashboard enables you with a bird's eye view of all your WP websites. In addition to other features, its bulky feature allows the users to post multiple articles on different sites.

Duda

Duda allows users to manage multiple sites while improving your online presence efficiently. No matter, you want to boost your brand awareness via online marketing or looking to build professional conversion-driven websites, Duda is a one-stop solution for you.

It offers many automation features so that you can efficiently perform maintenance tasks.
Its flexible design allows users to edit site code and style-sheets manually.
Built-in white-labeling capabilities help in brand client-facing information like the login page.
Provide built-in responsive site templates and custom design element which help to save time and efforts.

ManageWP

ManageWP allows the webmasters to access all sites through a single dashboard that contains complete information and helps in updating, backing up and security scans of a site. Almost all your everyday tasks that you might want to perform on your websites can be performed easily via ManageWP.

MainWP

MainWP is a popular, free and open-source platform that offers a wide range of tools for managing different websites from a single platform. It enables the webmasters to create forums, social sites and landing pages easily. Its other features are edit site design, update and install plugins, write and post articles, and collaborate with your team across all sites from a single interface.

GoDaddy Pro

However, it is accessible for site domain registration and web hosting, it is also famous for providing businesses and individuals in site management. Due to its user-friendly design, users can manage everything, including adding, removing and hiding clients.

GoDaddy Pro is an ideal solution for the business that deals with multiple clients regularly. This is a single dashboard that is used to manage setup emails and users accounts, DNS and perform all necessary administrative tasks.

CMS Commander

CMS Commander is another site management tool which is built around designing effective content marketing campaigns. CMS Commander is ideal for online businesses because it provides support for several third-party services like YouTube and more. Some key features of CMS commander are:

Track site performance
Install and activate plugins with few clicks
Quickly clone entire website especially when beginning a new project
Customized backups by selecting the folder, database and site

Wix

Wix is a site design platform that does not need any prior coding knowledge. Apart from allowing you to access multiple sites from a centralized hub, it's advanced design features is an ideal solution for digital marketing agencies and freelancers as well. It has more than 500 design templates and intuitive drag and drop feature that enables to design pages easily. In addition to this, it automatically makes your sites mobile-friendly.

iControlWP

This is another multi-site management platform that also comes with several tools to help you keep your data secure and create site backups. It helps to:

Manage countless sites
Automatically update WP plugins and themes in bulk as well as enables users to restrict specific plugin updates
Offer regular automated backups
Check your backup data on a test site
These are the tools that enable you to monitor and manage several sites using one platform as well as you can update WordPress plugins, themes, take backup and do several other activities using a single dashboard.
If you want to know more about multi-site management platforms, let us help you. GlassMedia is a leading web design company in Brampton. From affordable web design to free website maintenance and support, we are the one-stop solution for you. Call us to discuss your project with our professionals today.