One of the main reasons behind reduced traffic on your website is improper design. The web design plays an extremely important role in attracting the people towards your website. There are a huge number of things that you can easily work on in order to make your website more attractive and properly designed. Also, you need to make sure that the website design is according to the customer base that you are targeting.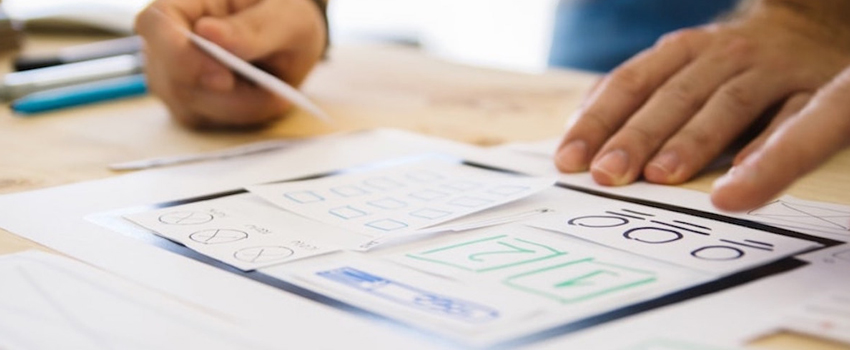 Navigation Must be More Interactive and Intuitive
The first thing that you must focus on is simply your website navigation. There are a huge number of advanced technologies and techniques that you can easily use to create a navigation mechanism that works efficiently and effectively. Do not forget to pay attention to the page layout, sitemap or the content of your website. You need to make it all as simple as possible.
Change the Structure of the Website
The cleaning task is always tiring and tedious, even when it is cleaning your website. The first time when you built your website, it was simple with a limited number of pages and menu items, but as the number of pages and items on your website has increased, the hideous it looks. That is why you need to restructure your website and design it according to the items that you need to add on the website.
Improve the Call to Action
Another thing that you need to focus on improving the design of your website is to optimize the call to action. You can easily increase the chances of increasing your customer base by making the CTAs of your website more attractive as well as appealing. CTAs will simply vary from a different type of item that you are using on the website.
Provide Users with an Opportunity to Get in Touch
You need to add a "contact us" area on your website. This will help the users to get in touch with you in case of any error or confusion. This surely is a professional manner to get in touch with users and potential customers.
Use Socials
You can easily add some social share buttons on the website so that the users can share the website on their social networking accounts and tell the world how fabulous the experience they have had. Like any other part of society, social media plays an important role here as well.
Increase the Loading Speed
For an online business, the importance of website online speed is extreme. It also has a major role to play in customer satisfaction. The customers might return from your website if it takes too much time to load. That's why you must focus on increasing the loading speed to attract more customers.
Improve Colour and Hierarchy
It is evident that some specific color combinations can easily attract visitors can convert them into your regular clients. Apart from colors, it would help if you also focused on the hierarchy of the website that refers to the sizes, spaces, shades and other visual effects. This will become a key factor in deciding the visual effectiveness and efficiency of your website.