In today's internet world, mobile compatibility is something that you cannot overlook. If it doesn't work well on mobile – it doesn't exist.
Almost every business owner knows that a compelling mobile design is essential for a successful business. But, how to make that happen is the ultimate question. In order to create an effective and engaging experience, there are a few things that every designer should take care of.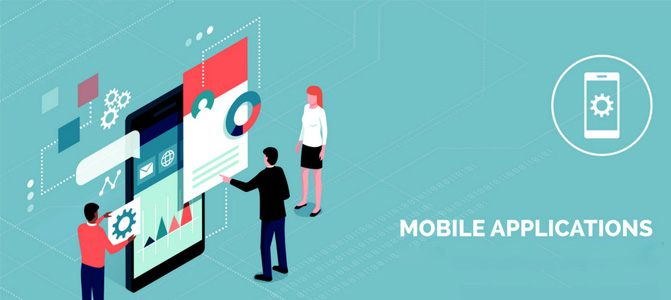 Device Compatibility

Designs must be compatible with all operating systems and screen sizes. Remember, in this competitive world, there is no room for errors. If your design fails to work on a given device, you will be losing a whole share of the market immediately.

Testing is the crucial part of ensuring the compatibility of your design. Designers should double check all the design elements. For a richer experience, it is good to check the design on various kinds of devices. Testing helps you eliminate the flaws and improve the look and feel of the design.

Security & Accessibility

Security is the key factor of every design so it should be integrated impeccably into the user experience. You should not wait for the design and development process to end to resolve the security issues.

Keep in mind that no one would like to use a mobile app that has flaws. People look for quality mobile application that delivers excellent user experience. Apart from security, the app should be engaging and easily accessible.

Minimal Design

Simple design that is clear and easy to navigate always attract users. Basic design isn't boring rather it is compelling. Designers want their app to stand out in the crowd and for that they push the boundaries of creativity. But, you should not overwhelm the users with complex design.

There are many simple and innovative apps that have revolutionized the way businesses interact with users. Simple apps are easy to get engaged with, rather than the complex ones which just irritate the users.

Color Matters

Your color palette also plays a vital role in the final user takeaway experience. Go for bright colors or some muted effects for a powerful impact. Remember, simple tweaks in color can take it to the next level. Explore new colors to give a new look to your app.

Don't hesitate to use bold and unusual color schemes, but before final selection carefully test the color and animation. Some variations in the design and color can get you the most out of the app design and color.

Simple Login

It is important to make the login information details clear and simple. If your user needs to figure out the login functionality, you might lose them. Integrating social media login functionality into the app is an excellent way for a more cohesive user experience. There should be no worry about lost logins or password. Try to give as much comfort as possible to the users.

Creating a simple yet compelling app design is not a herculean task. You just need to be creative and think like a user. At GlassMedia, our android and ios app developers provide you with cutting-edge technology and mobile application. Call us and feel it yourself.