Creating a search engine friendly and user friendly website is not as easy task as it seems. There are a lot of things that web developers consider while developing a website. Aspects of the development, phrases and various other development processes are a few common things to consider.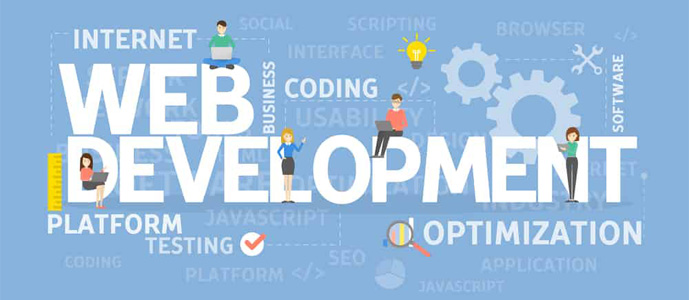 In short, every developer needs some resources that can help him to create a website and make the work a little easier. All the resources that developer needs and looking for come in the form of plugins, frameworks and libraries. In order to develop a user friendly and search engine friendly website, every developer requires support and guidance. Looking for required resources on the internet could be time consuming. Below is a list of some resources that will save your precious time and making the job more efficient.
Zipplist

Zipplist is a super simple collection of websites for creatives. Whether you want icons, photos, patterns, mockups, videos, graphics or tools for your website, you can get them from Zipplist for free of cost. Some of the best sites to download free stock photos are StockSnap, Unsplash, Pexels, Gratisography, Visual Hunt, and Pixabay.

TypeNugget

It is an online typesetting tool that will allow you to generate typographic style more intuitively. It has features of graphical interfaces to set up the font size, select font family, line height and it allows to see how your style look like in a preview pane. You can select the output in plain Sass, Less or plain CSS.

JPEG.io

It is a free online tool to convert any image format into highly optimized JPEGs. Whether you have a WEBP, SVG, PSD, BMP, TIFF or EPS format, it will help to convert all in JPEG. Simply drag the images and drop into the drop space and you will get a progressive JPEG format.

Milligram

Milligram is a CSS framework that provides a minimal setup of styles for a website. If you build a small or medium size website, you should be looking into Milligram. You can be installed it through browser, NPM and via a CDN.

Enduring CSS

It is an online tool to write style sheets for large scale. Enduring CSS offers a maintainable approach to writing style. It will teach readers principles, tools, and conventions to construct CSS that will be applicable for years to come.
To make an attractive and search engine friendly website, as a developer, you always try to find some shiny tools and use them every time while creating a site. Given are a few fresh resources of November month for those dedicated developers who are looking for effective tools. If you want to know more about these resources, feel free to call us at GlassMedia in Brampton.