In today's age of internet, it has become easier for online and offline businesses to have their address available on the internet for their customers. This has become even more convenient with the help of Google maps as it updates locations in an efficient way. However, there are several instances in which Google maps need you to change your locations on it by yourself. For example, if the default location is Brampton, you need to change it by yourself. Now you might be wondering how to do it without any hassle? Well, Glassmedia will guide you through the process of removing unnecessary data and adding home addresses on the Google maps.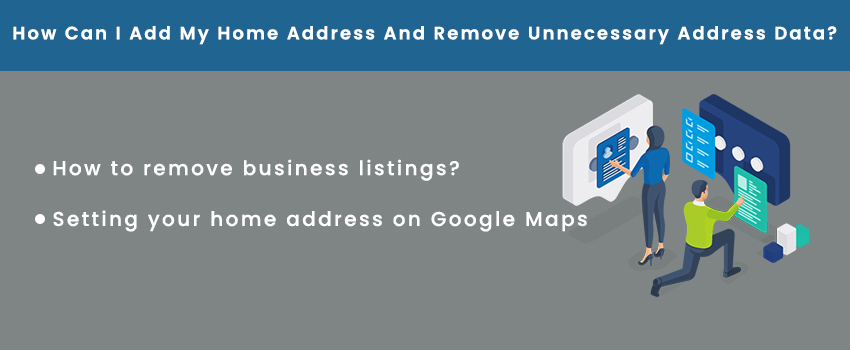 Avoid autocorrecting option on forms.
This indicates disabling the autocorrect features when a visitor has gone to your site through mobile. When autocorrect is on, particularly when it comes time to fill in the address and contact data handle, a guest's telephone will be continually changing sections to more normal words and language, which gets irritating.
How to remove business listings?
If some listing on google maps indicates incorrect location, has been closed or does not exist at all, you might want to remove it. As this is the most common unnecessary thing to be there on your Google maps. Here are the steps that will help you in removing some unwanted business listings-
Step 1: Visit google maps
Step 2: Search for the location
Step 3: click and suggest edit
Step 4: Mark location to be permanently closed or it never existed
Step 5: Now when you have selected the reason, click submit
After submitting the request for changing the location, Google reviews your suggestion and if it gets approved by the team the changes will be done. Along with that you will also get an email that is concerned with your request status by Google.
Setting your home address on Google Maps
There are some amazing features offered by Google maps for adding your home address on it. After adding your home address on Google maps you will get the directions in a more efficient and faster way. Along with that, you will also save the trouble of typing the whole thing again and again. Follow these simple steps and set home address on your google maps-
Step 1: sign in and open Google maps
Step 2: Click on the menu bar, select your places then click labeled
Step 3: Select work or home
Step 4: Type address of your home and save it
The process of changing your home address on the Google maps is as simple as adding it. All you have to do is get to your labeled home address and then click on the option of edit. After that you can save your new address by typing and saving it there.
Along with unnecessary data, deleting your own saved home address is also quite simple. There is an icon of X located next to the home address you have saved; you can delete it simply by clicking on that icon.