Give A Competitive Edge To Your Online Business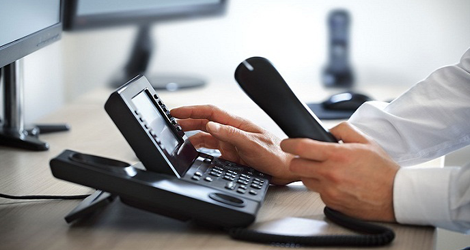 In this growing era of technology, surviving in your niche and going beyond your competitors is not at all easy. Staying at a competitive edge and improving the customer service are the two important aspects that are critical to your business success. To drive the growth and performance of your venture, you need to rely on the easy to adapt communication system i.e. Voice-over-IP (VoIP) services.
At GlassMedia, we offer a wide range of IP-enabled solutions that can really help you to control your business costs, increase the productivity and improve customer experience. We offer VoIP phone services in Brampton that are specially created for organizations which are looking for professional VoIP solutions.
Free Internet Calls
With our business VoIP telephone system, you can make free and unlimited internet (or VoIP) calls. This allows your clients to contact you and among each other for free of cost.
Advanced PBX Features
With our VoIP services, you need not have to worry about the full voice mail box issues and can also enjoy an unlimited duration of voice mails along with a call recording storage.
Reduced Call Rates
Since all the calls are routed over the IP addresses and the internet network, the cost involved in making a call is quite lower compared to the local communication operators.
No contract
We are 100% sure about the quality of our business phone systems in Brampton and the services we deliver. We don't constrain our customers with long or short term contracts.
Make Calls To Your Clients From Any Device
Our VoIP systems provide simple to use web and browser based user interface that takes just a few minutes to start. You can even create and manage the user groups, clients call data, IVR call flows, conference rooms, voice mail information and call recordings with just a single click of a button.
In addition to this, our 3cx phone system in Brampton can manage your business communications from a single and simple to handle admin portal. Whether you have a desk phone, softphone, smartphone or a tablet, VoIP systems can perform efficiently on all devices, thereby making your business communication truly secure and global.
Why Choose Us?
GlassMedia has a team of expert VoIP installers who can deliver efficient and professional IP phones in Brampton. Our utmost priority is to increase your business efficiency and taking your venture to the new heights of communication. We provide:
Unmatched Service
24/7 Customer Support
Superior Sound Quality
Add-on Experiences
100% Customer Satisfaction
Value For Money
Grow Your Business With VoIP Phone Systems!